Grooving Router Bits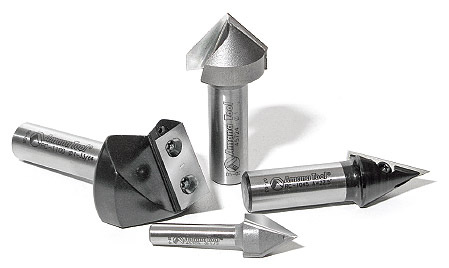 Amana Grooving Bits:
We offer a wide variety of Amana grooving bits. Ideal for decorative & functional grooves for signmaking, engraving, v-grooving and much more. Made with new generation of high-wear outstanding carbide. Our superior geometric design provides super clean cuts and our bits are cost effective.